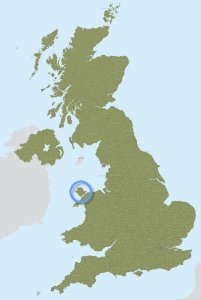 30th April to ? 2022 - The Anglesey Coastal Footpath
...
Since living on Anglesey (Wales, UK) for the past 20+ years I became aware of the island's coastal footpath. Many people walk parts of it, some walk all of it, and thus I had it on my bucket list to one day walk it too - all in one go, camping along the way. The route totals, officially, 130 miles, and is well publicised with freely available maps and directions online, available in 12 handy segments. The route is also signposted.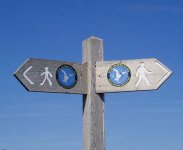 I purchased a large enough rucksack for my 1-person tent, sleeping bag, and simple cooking gear (the same gear I'd used previously on my bike rides to Scotland/Ireland), printed off the maps and directions*, and set off.
I also wore a Fitbit for the duration and I was curious to see what it would report each day.
Like my first cycle tour, I didn't know how many miles I would cover each day and thus how long the trip would take me; surely over a week, perhaps up to two. How would my back cope with a heavy rucksack? - I would be carrying more than my usual day trips up Snowdon...
I document on the pages to follow some of the experiences and photographs from my trip.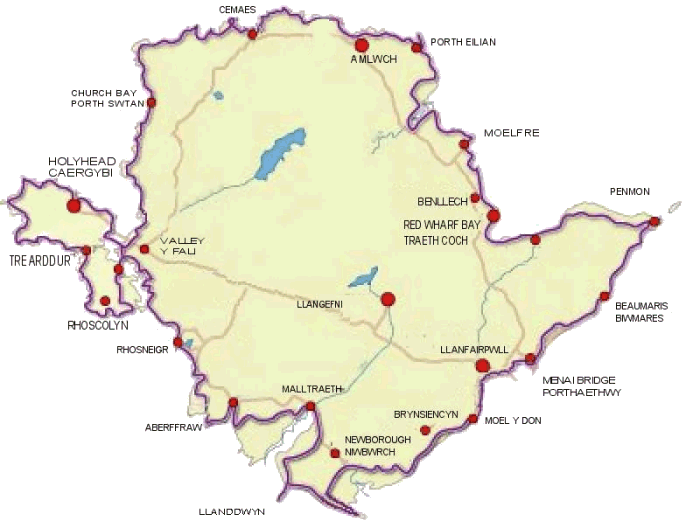 *I had elected to print off the directions using a laser printer. Some of the segments spanned three pages, but I reduced these to two and printed them back to back (totalling 24 sheets which I kept in a plastic wallet). It proved fortuitous that the directions were printed on a laser printer since my daily colour map, printed on an inkjet printer, if it got wet, the ink would bleed, while the laser prints remained legible.