1st September 2022 - Near Llanberis
...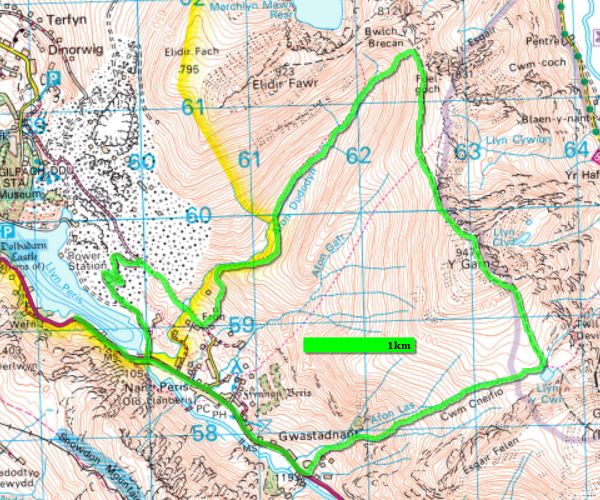 Click the map to load a full view in a new tab/window,
or here to see the area on Bing Maps.
It had taken my ankles a while to recover enough from my Anglesey Footpath Walk earlier this year for me to even think about going out walking for a day. I wasn't interested in another walk up Snowdon, but I like the area so I parked up just beyond the eastern exit from Llanberis, north of Snowdon, and set off in the direction my nose was telling me.
I started from the "First Hydro" Power Station track, but followed the path running south-east, and then north, rather than visit the Power Station proper.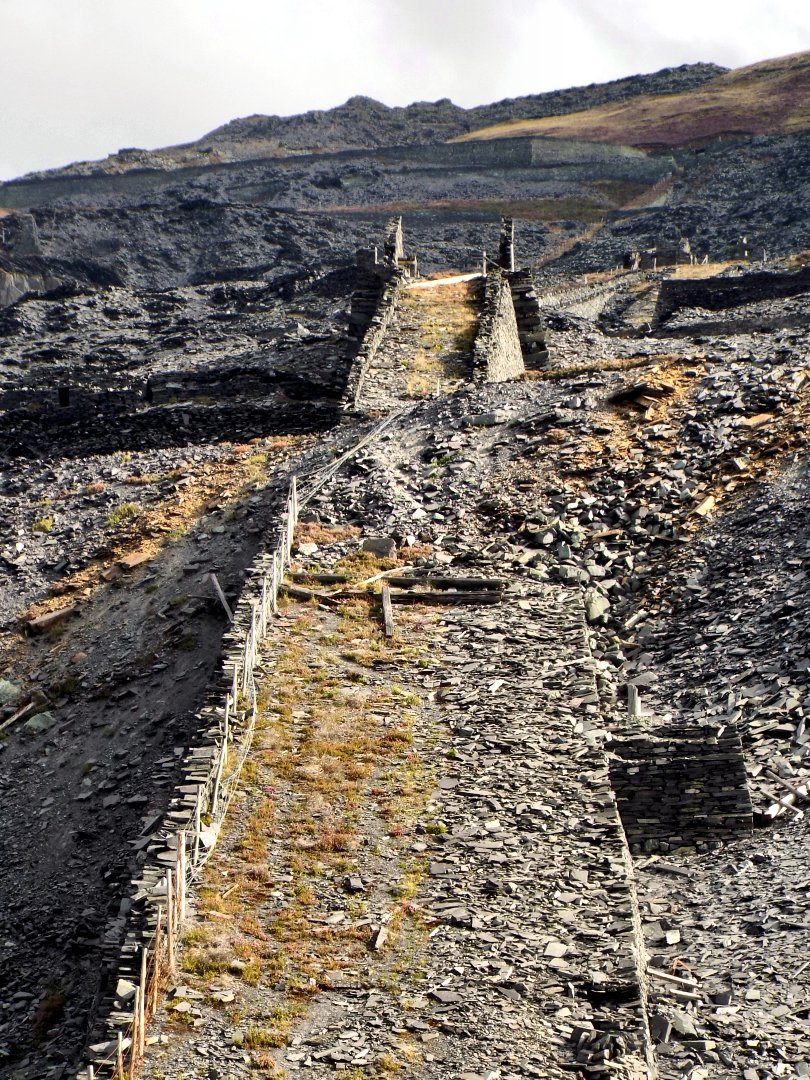 I didn't walk up this as it was fenced off.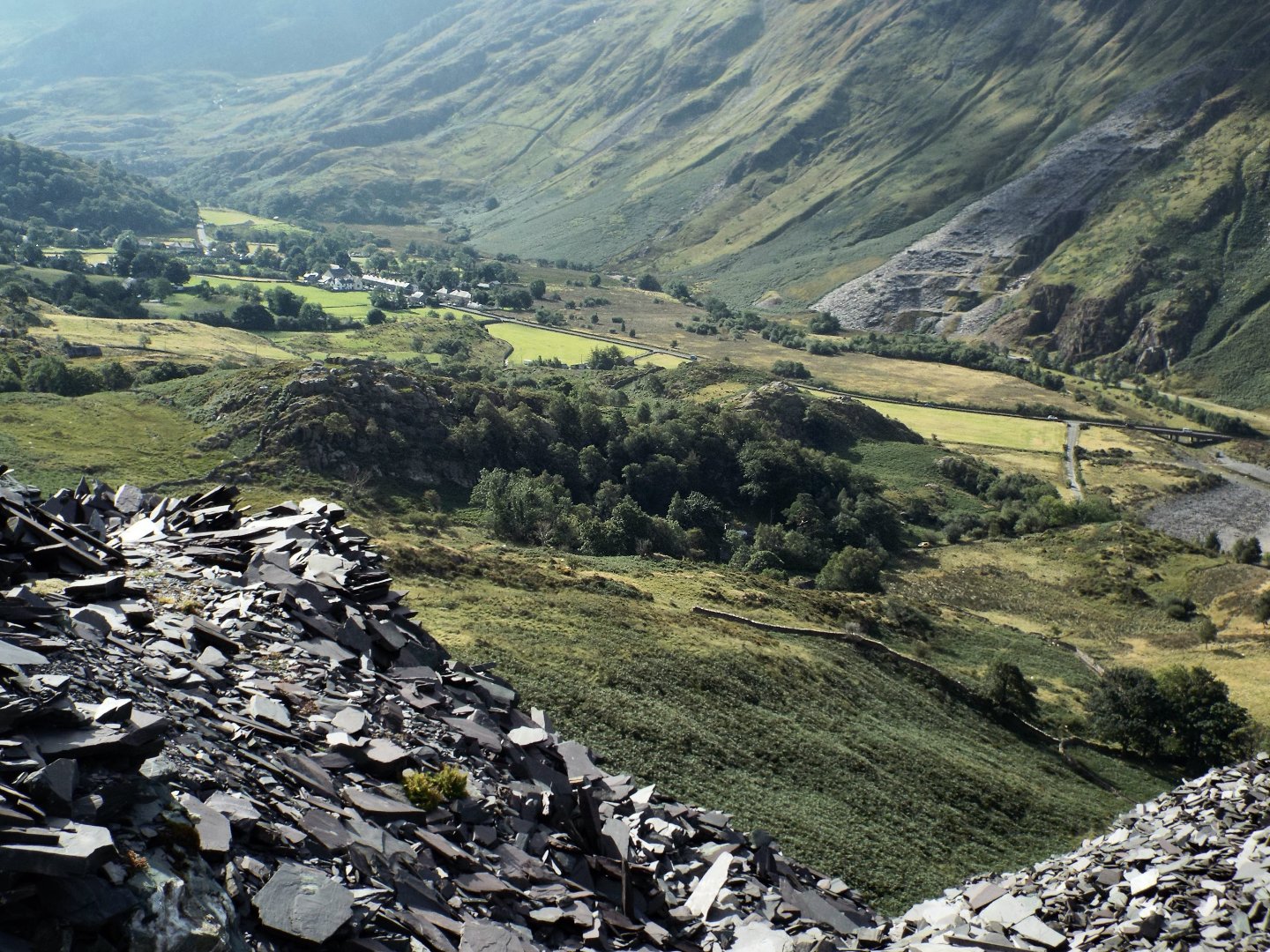 Click here for a black and white version.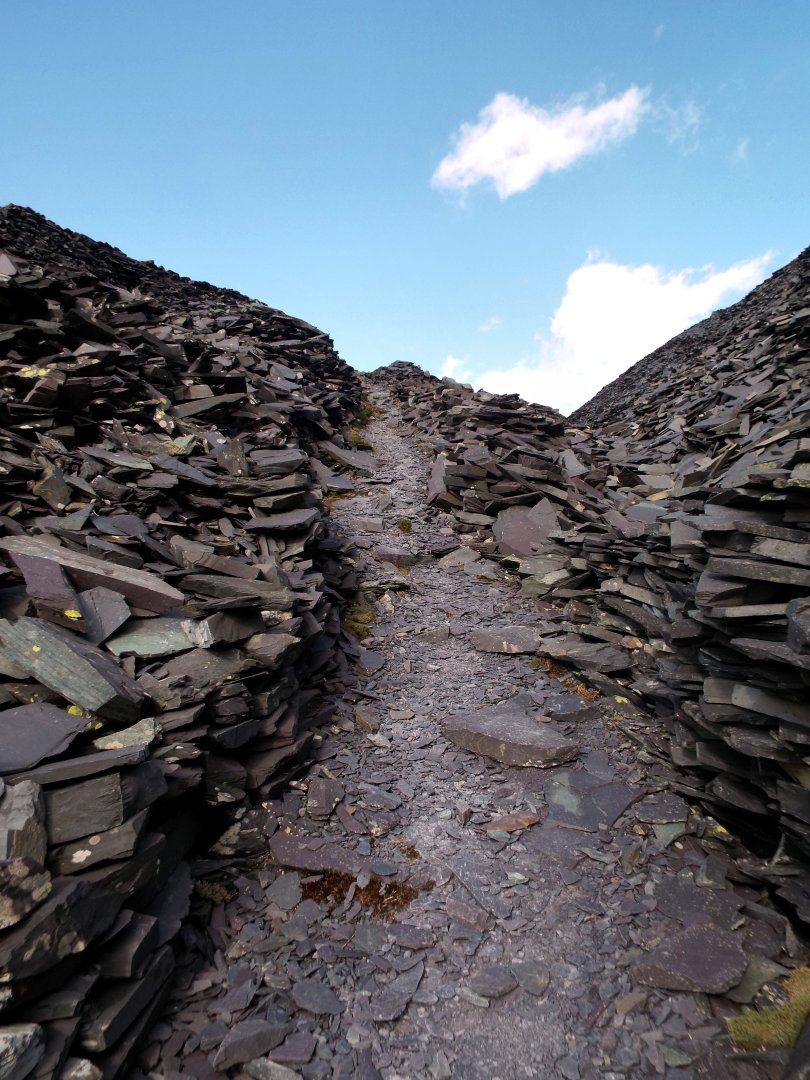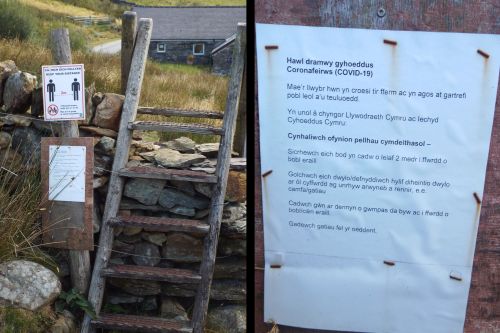 Some signs really need to be taken down now...
(Besides from those signs) I'd quite enjoyed this stretch so far, but then it turned into a slog, going parallel to Afon Dudodyn, and involving long grass and wet feet (beside from Llanberis reservoir running obviously low, I could hardly believe we'd been experiencing a drought) - I missed having walking boots.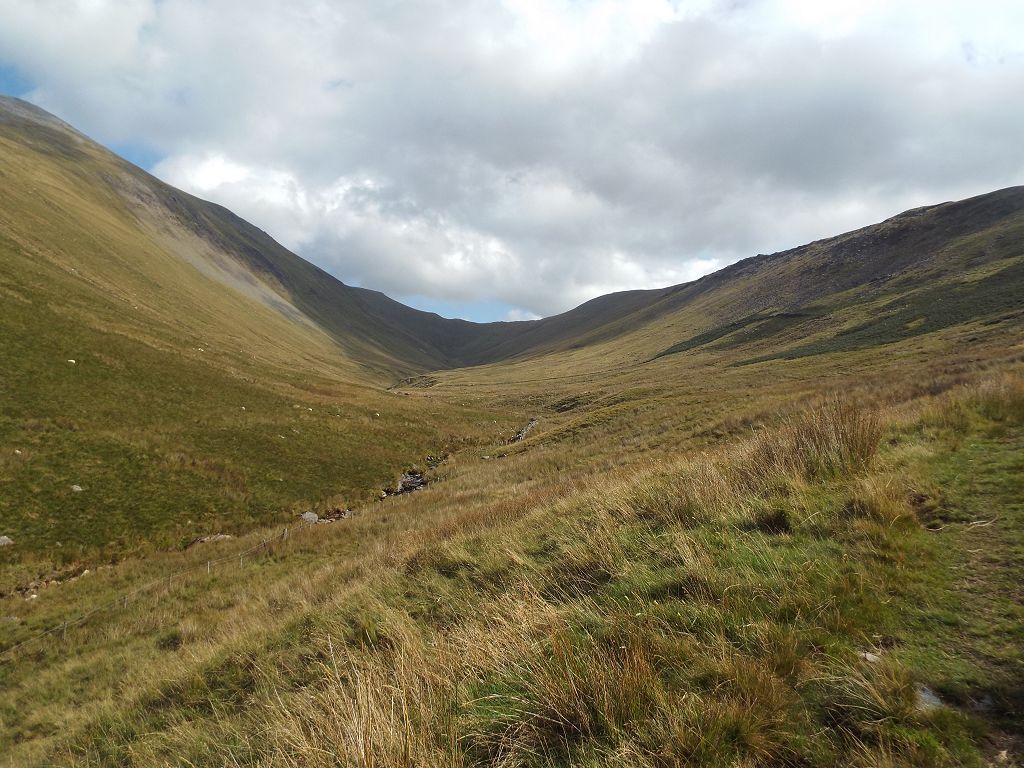 Reaching the ridge that could have taken me to Elidir Fawr (perhaps I visit that properly one day) was hard work and my calf muscles reminded me of that.
I'd seen a couple of other walkers heading the same route but on the opposite side of the Afon, and passed them on the way up out of the valley.
At the ridge there were some nice views, including down to the A5, and over to various lakes.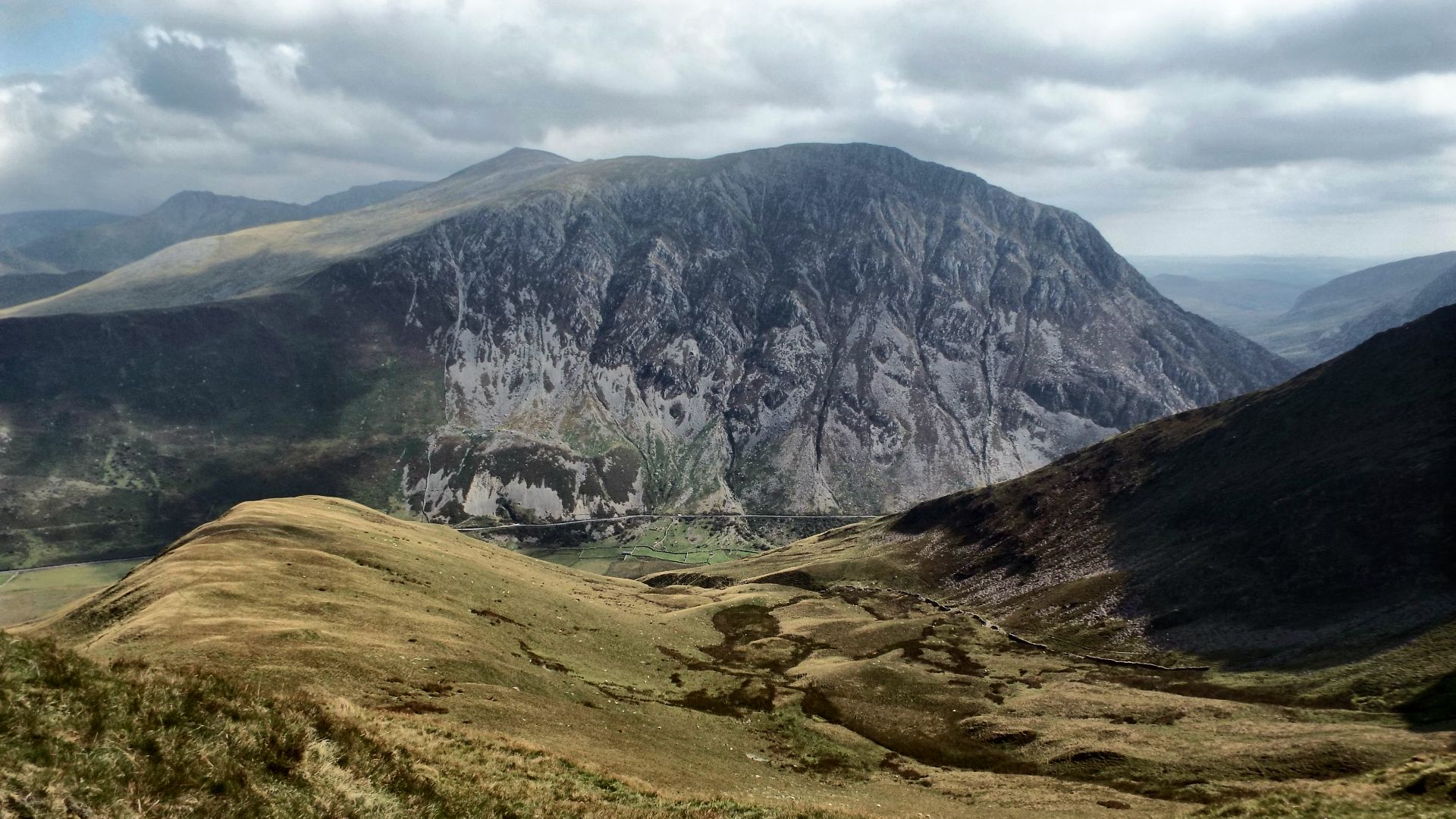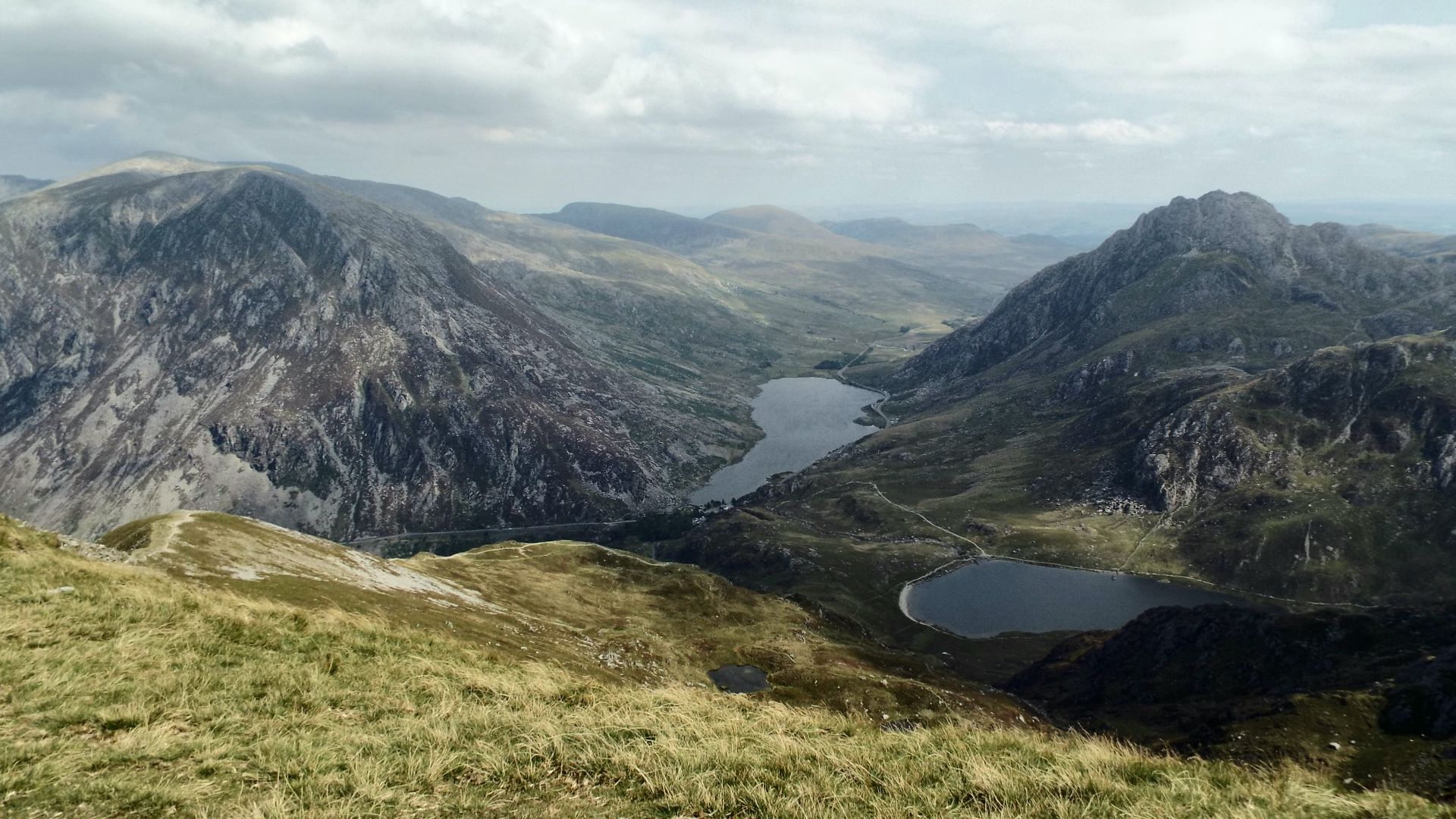 I met some other souls at Y Garn (a group of Muslims had found a spot to face Mecca and bow down to Allah), and a seagul who was denied a share of my trail mix.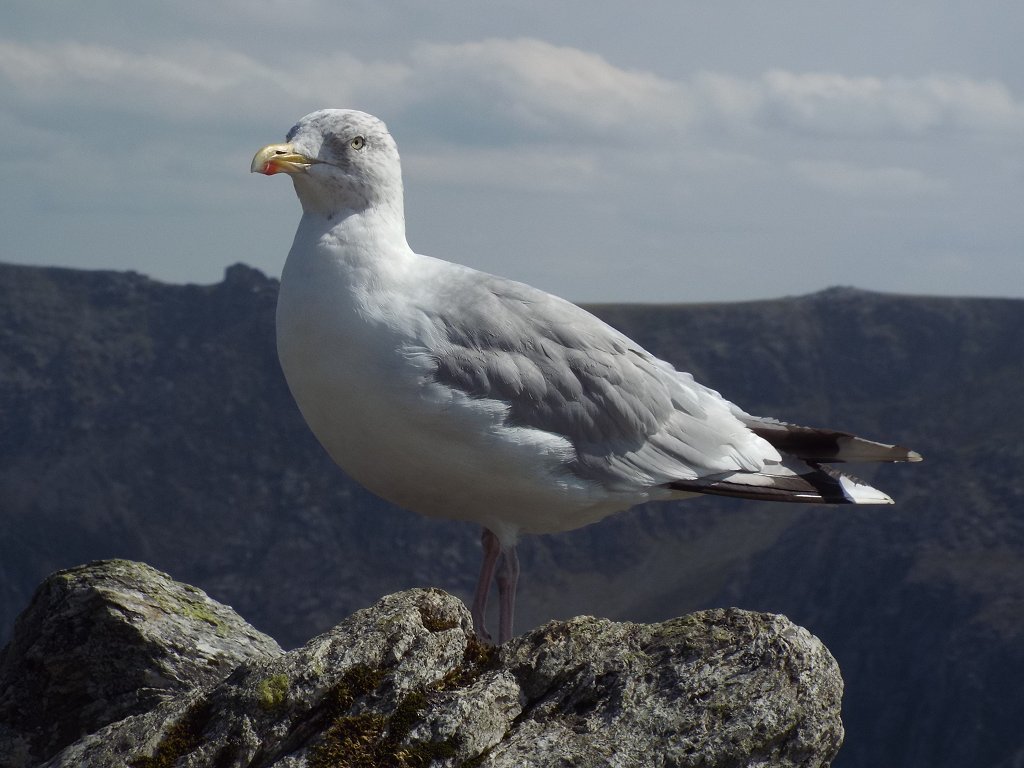 I headed back to the main road (A4086) via the footpath beside Afon Las, which was quite a pleasant descent.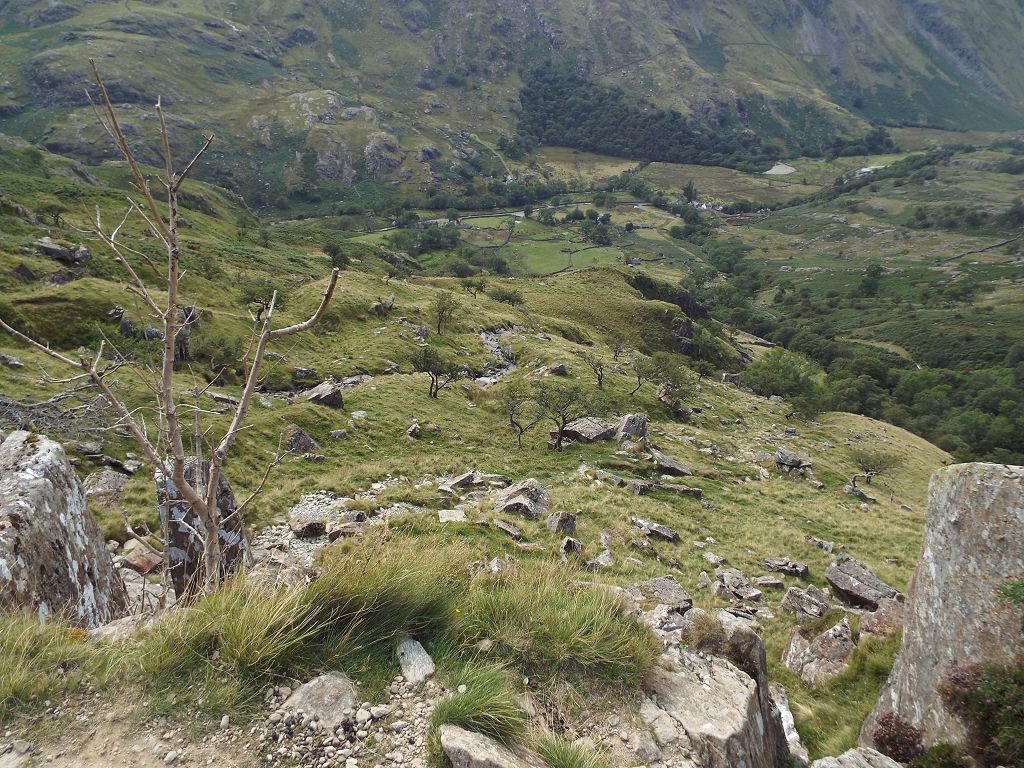 There was a footpath along side but off the A4086, but this had signs saying it was closed, although I saw no reason why. Perhaps there were some collapsed boardwalks. It felt a little precarious to be walking on the road with its 60mph speed limit and I didn't get to relax until a footpath returned.
| | | | |
| --- | --- | --- | --- |
| Miles | Time | Steps | Calories |
| 13 | 5hrs 45mins | 29,519 | 2,172 |