Hi, and welcome to BMH Online, my new little corner on/at/in Neocities [joined 16 June 2020]. I typically list on this page things in my life to share right now. Then each day or so I add something new to the top of the list, and then eventually file the old stuff away. Here goes...
I received a faulty Kindle... another thing added to the Projects page.

[10 August 2020] I've done a bit of work in my garden this past couple of days... strimming the grass and filling my garden waste bin with brambles, nettles, ferns and ivy. Fun stuff.
Yesterday's weather was nice and sunny so I took further advantage of it and read out in the garden some of book I'm reading about Einstein. Today has had some occasional rumbles of thunder.

I'd been having continuing problems with the webcam feature and decided to tackle that today (something about ftp and/or ip address) but it worked pretty much after only looking at the settings and googling the error messages and closing and opening the software... weird.

I did some random colouring-in today!

I assembled my first proper project with the newly acquired 'Science Fair'; I made an amplifier!

Now good ol' Winamp is behaving weird after I tried playing The Mandalorian soundtrack on it.

My 'Science Fair' arrived today and I used it to circuit-bend control the loudness of Brian the Robot's voice. [see Projects]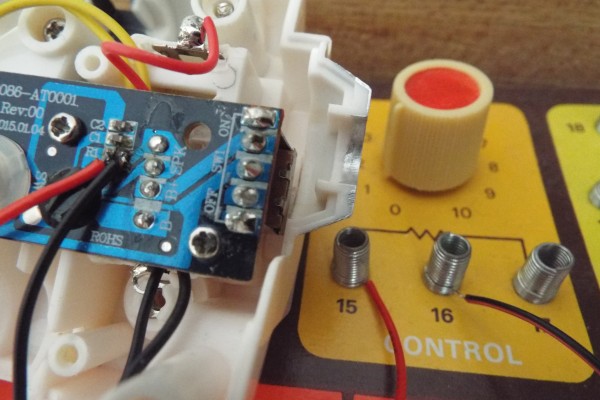 [07 August 2020] Today I am waiting in for deliveries... the delivery of a replacement ECU for my sister's car [looking forward to fitting that... not so much] I also ordered some contact cleaner so hopefully that arrives today too. Maybe that Science Fair (see below) will arrive today... I just had to accept the return on a second-hand drill I sold on ebay... it turned out it wouldn't switch from the maximum torque setting (which I always used it on) and this is a problem for the buyer... postage cost £7 and I sold it for £10 *sigh*. I thought he'd accepted the issue and moved on since I hadn't heard from him for a week.

[06 August 2020] I ironed out the BMX's buckled wheel somewhat, enough so the rear brake wasn't still rubbing. I tested things out by doing a wheelie... and then a bunny-hop... I've not done one of those in some years! I also replaced the saddle and lubricated the chain; it's now ready for sale at my mum's charity shop.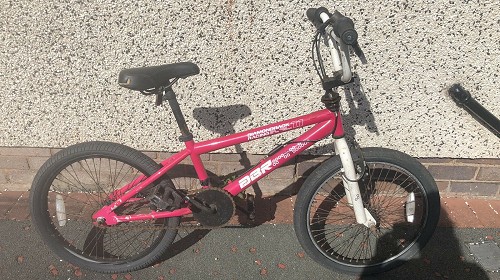 There are two mountain bikes also for sale which I fixed up. I dialled in the gears perfectly on this one and it is in excellent condition... not bad since it only cost me £22 [and a trip across North Wales to collect it].

[04 August 2020] I got into my Maths Project today after taking a different approach to working my way through the maths book... I also re-jigged the Projects page and put each project on its own page, mainly because most of the projects were forming long sections.
Speaking of projects, I recently watched a Youtube video about old 'Science Fair' things. It reminded me that I used to have one of these back in the 90s:
It never seemed to work right because I got it second-hand off a friend. Anyway, I was watching a few on ebay, they come in different 'sizes' based on the number of projects they are capable of. The above one is 200-in-one, but I found this 150-in-one with the same kind of components:
I thought it would fun to re-take this fundamental step in learning what electronic components do, since I've been trying my hand at fixing certain things.


[01 August 2020] Happy August Everyone! Let Operation Awesome August commence! I've created for myself an action plan to get things done, or re-get-on-track with things, like yoga and book-reading, running and, well, stuff!
Yesterday I created a "BGB" video, something I haven't done for a while. BGB stands for Brian Goes Biking, and the videos I upload to Youtube contain a collection of little instances I encounter whilst cycling around each day:


[30 July 2020] Today I was involved in a Tic-Tac explosion. I visited my local Post Office counter to sent a parcel. The assistant behind the counter reached over to take my item from the scales and it slipped from their hand; I grabbed it, but in the process we caused a neighbouring Tic-Tac cardboard display stand to topple over, scattering little red boxes of Tic-Tacs all over the floor. Luckily the Tic-Tacs remained contained! [Stupid place for a rickety display stand [selling pointless produce [in pointless packaging]]]...

It needed a new derailleur, chain and cables. Those white cables are now black and it looks much better. The bike I picked up and fixed up last week sold already, and the red mountain bike also on my Projects page is awaiting collection so we're down to this one bike... so I got on ebay and grabbed a couple more to collect tomorrow...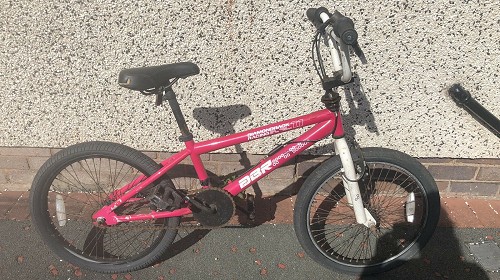 [27 July 2020] I have created a 'How2' to share some tips, tricks, and techniques I've used on my website here at Neocities. When I thought of what to call the page, and considered it was a "How to..." page, it reminded me of the TV show I watched in my childhood called "How2". I found some clips on Youtube and used the title sequence as the basis of for my page title. The rest of the page is a WIP... as many would call it.