Day 10 / 18th January 2021 & REVIEW
Having now used my Fitbit for over a week, I decided to write up my views. This itself turned into a lengthy piece which I have published to my blog.
Click here to read the review.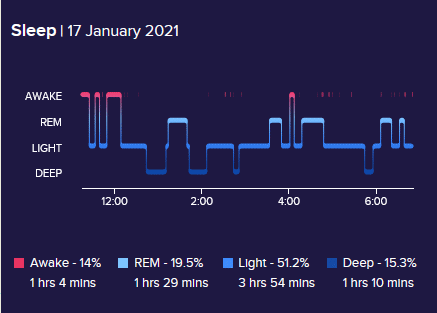 This morning I woke up well and having a busy morning lined up with work I didn't have the time/energy to invest in a run.
The work involved a 25 mile cycle which was logged by the Fitbit, however I failed to successfully pause the activity on the device while I was doing my work (yet is recorded the time as being the ride only). While preventing me from calculating my heart's average bpm for the ride alone, an insight into my heart's activity during my work is provided; I think it shows me dealing with my typical stresses and anxieties upon arrival, relaxing into the work (sitting down working on their laptop) and stress/anxiety levels rising again towards the end of the job while we look around for things and I have to things.